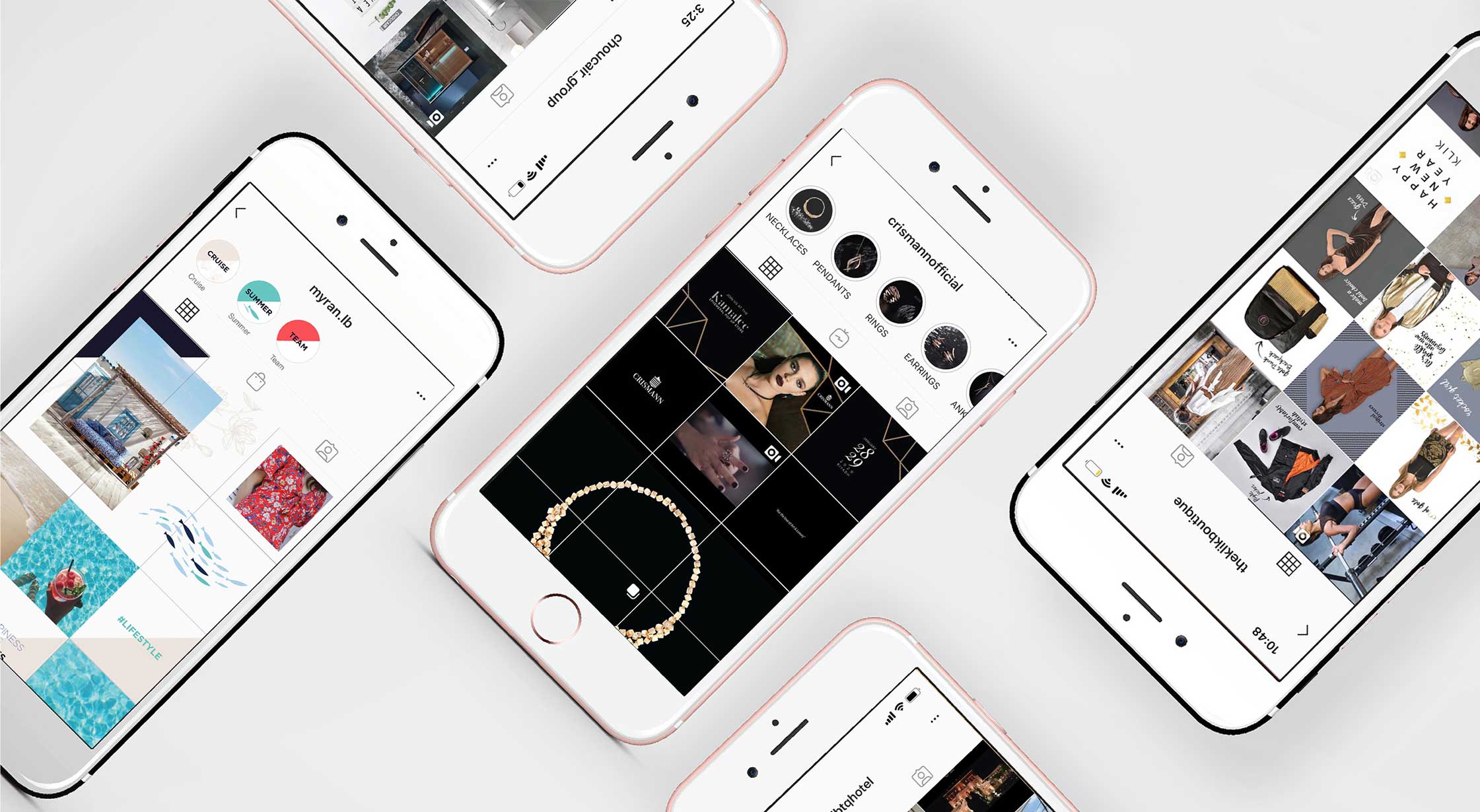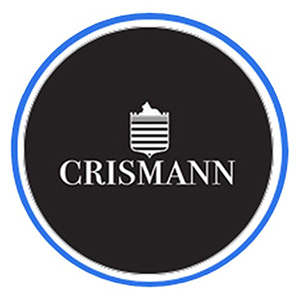 PROJECT 1 // SOCIAL MEDIA GRID
Crismann identity reflects artistry and luxury at once. Each piece of jewelry started with a concept translated into magnificent pieces.
OBJECTIVE
Our aim was to Highlight the concept and focus on each piece's story and inspiration. Luxury and Simplicity were the main pillars of our approach.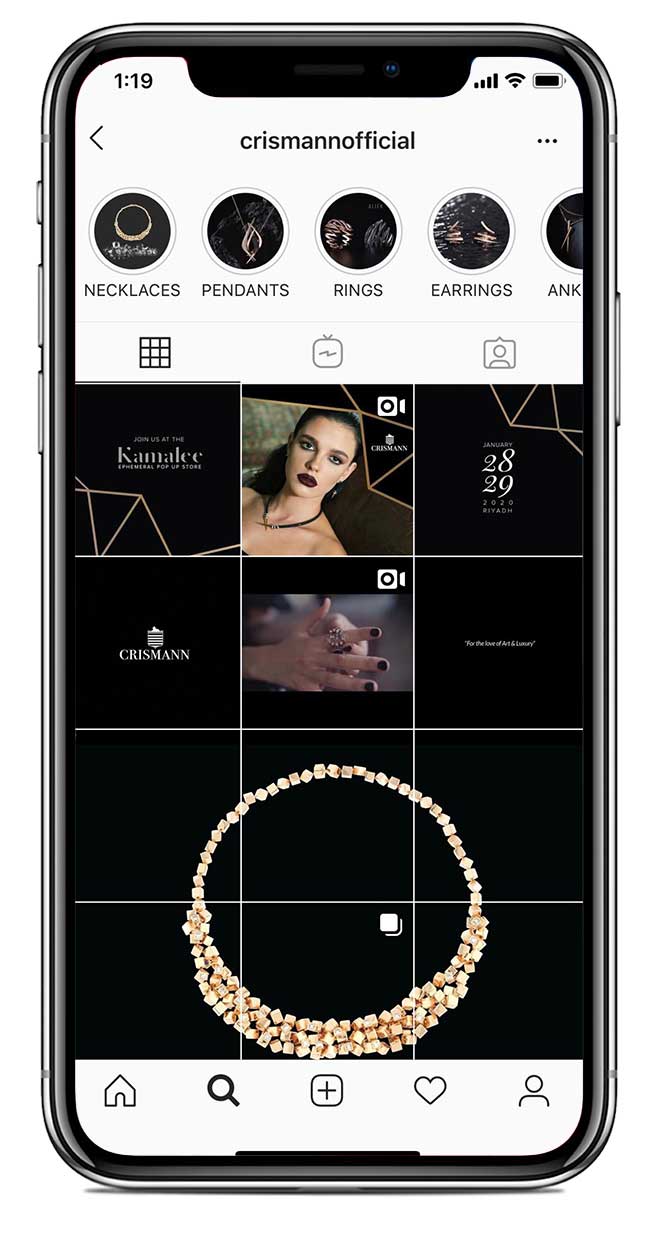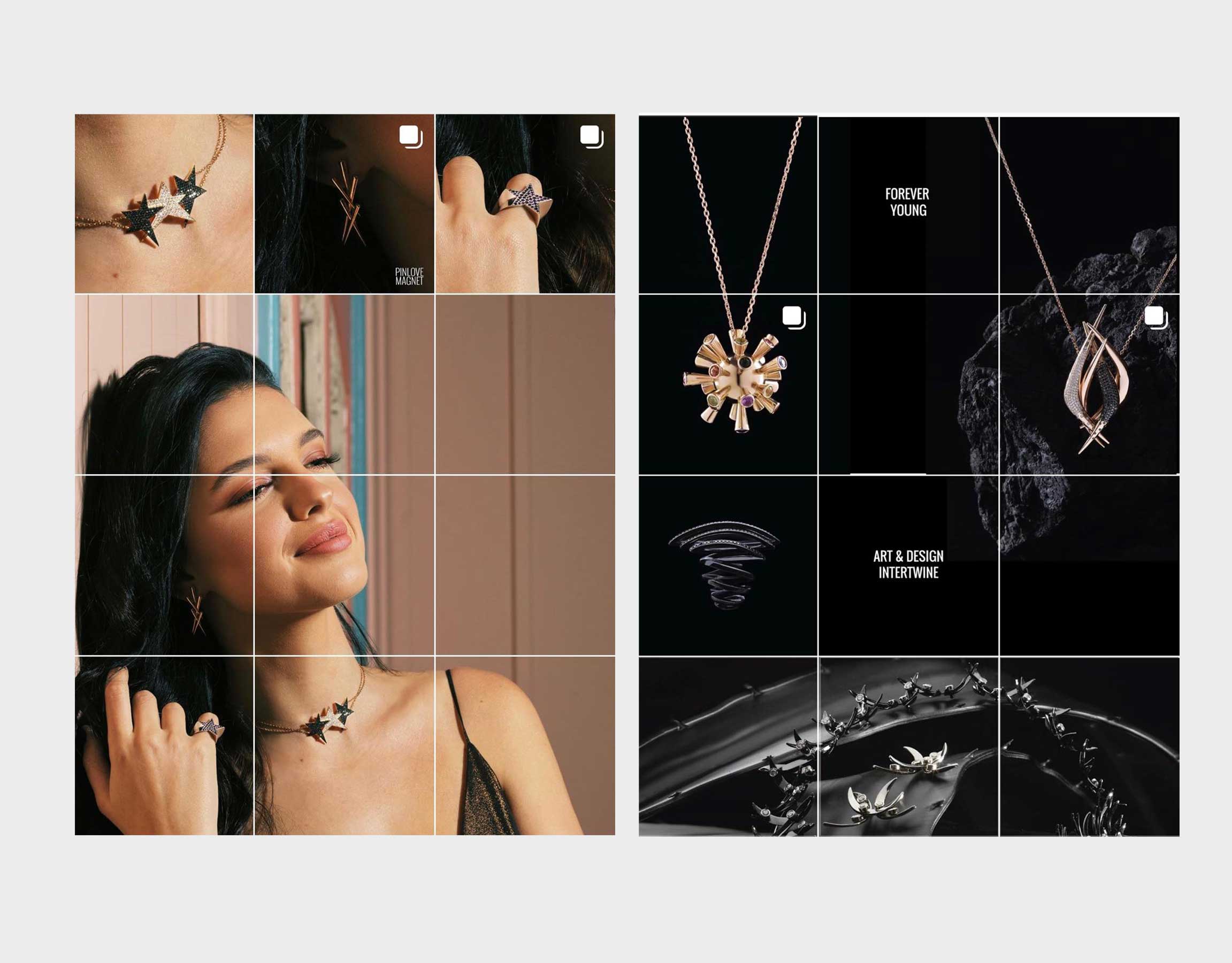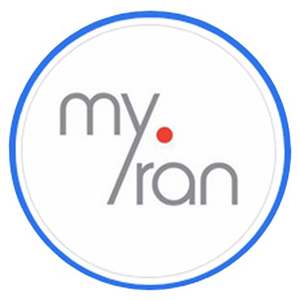 PROJECT 2 // SOCIAL MEDIA GRID
A creation of 2 Fashion designers joining hands to bring us MYRAN. A modern fashion design brand.
OBJECTIVE
We were approached to direct and consult on the launch of each collection. Our aim was to integrate each collection in a theme representing the inspiration behind it.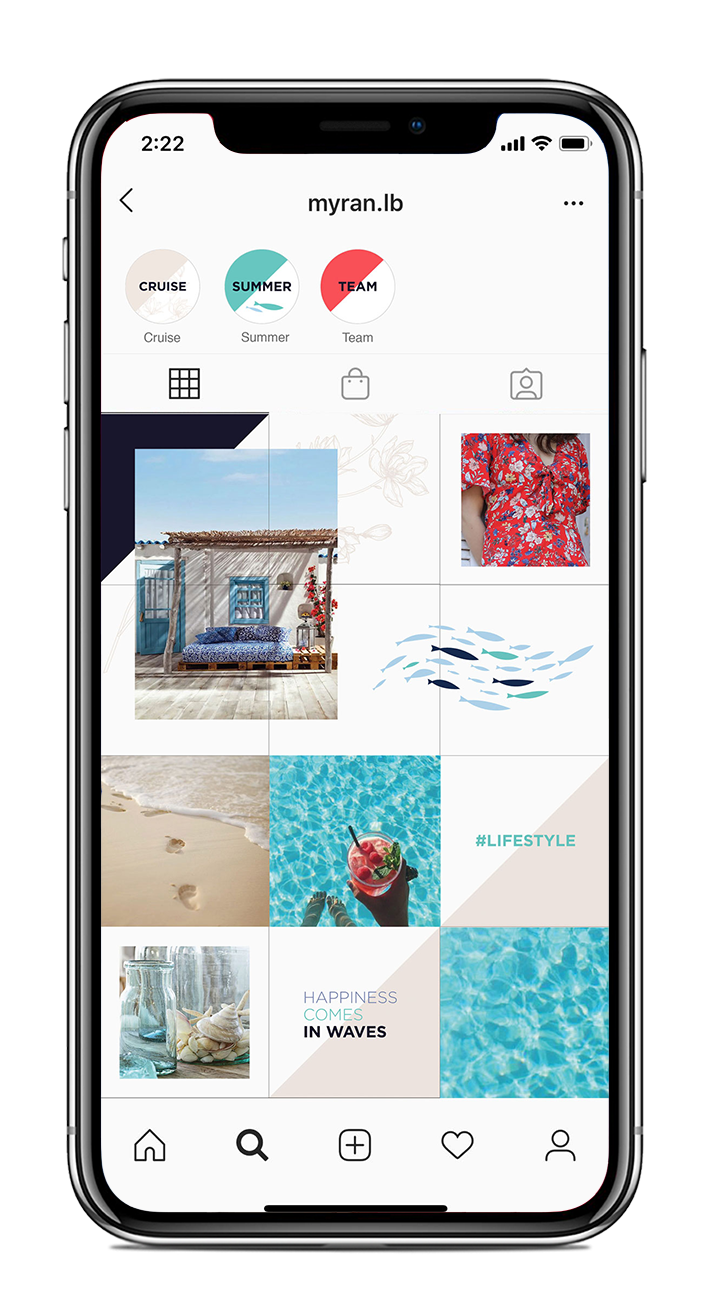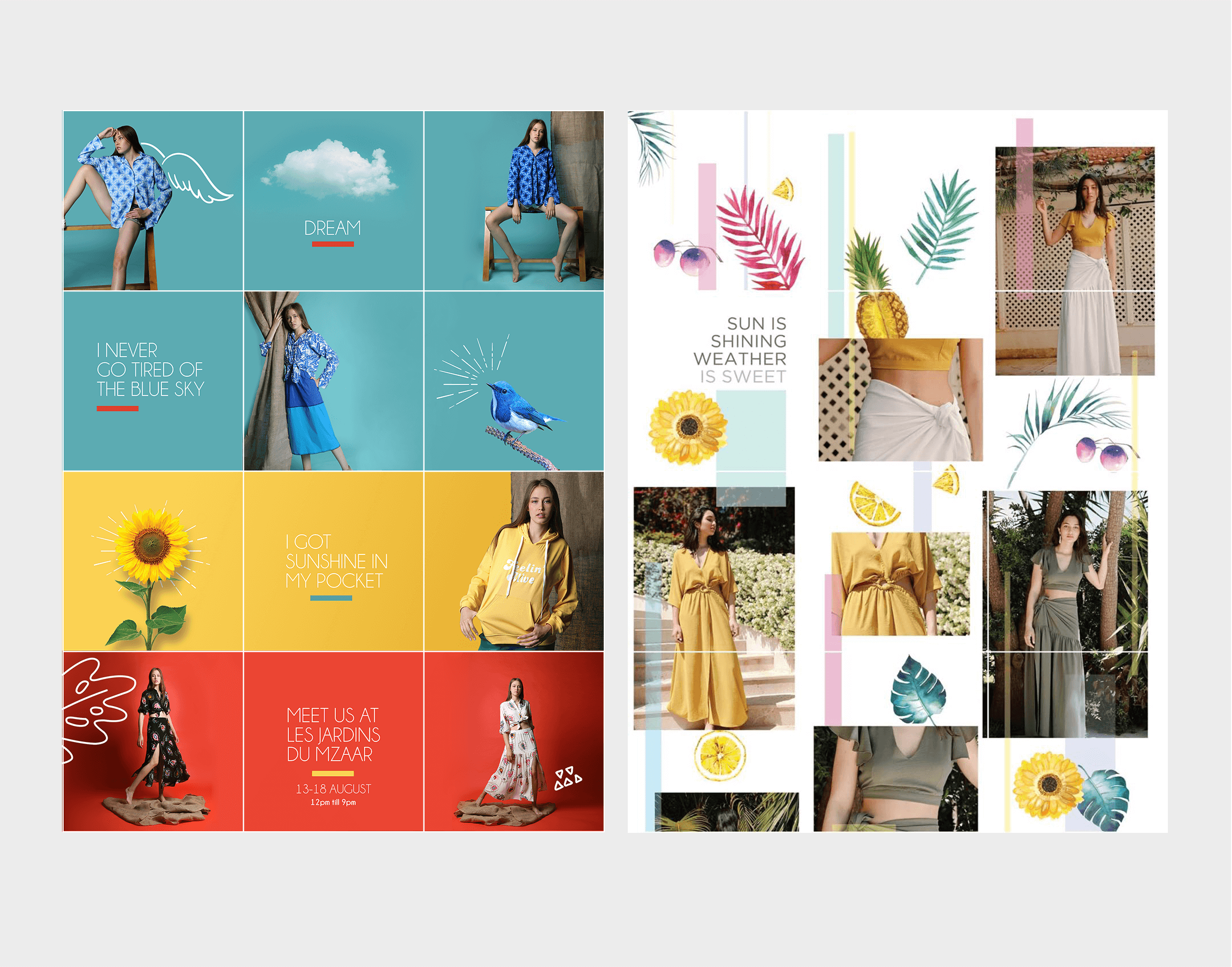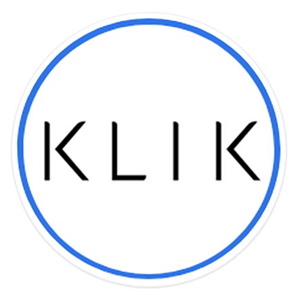 PROJECT 3 // SOCIAL MEDIA GRID
Klik, an online fashion curator for an e-commerce platform.
OBJECTIVE
Presenting each collection with it's own style and color palette. The communication strategy aimed to stay friendly and fashionable inciting the shopper to build a friendship with the brand.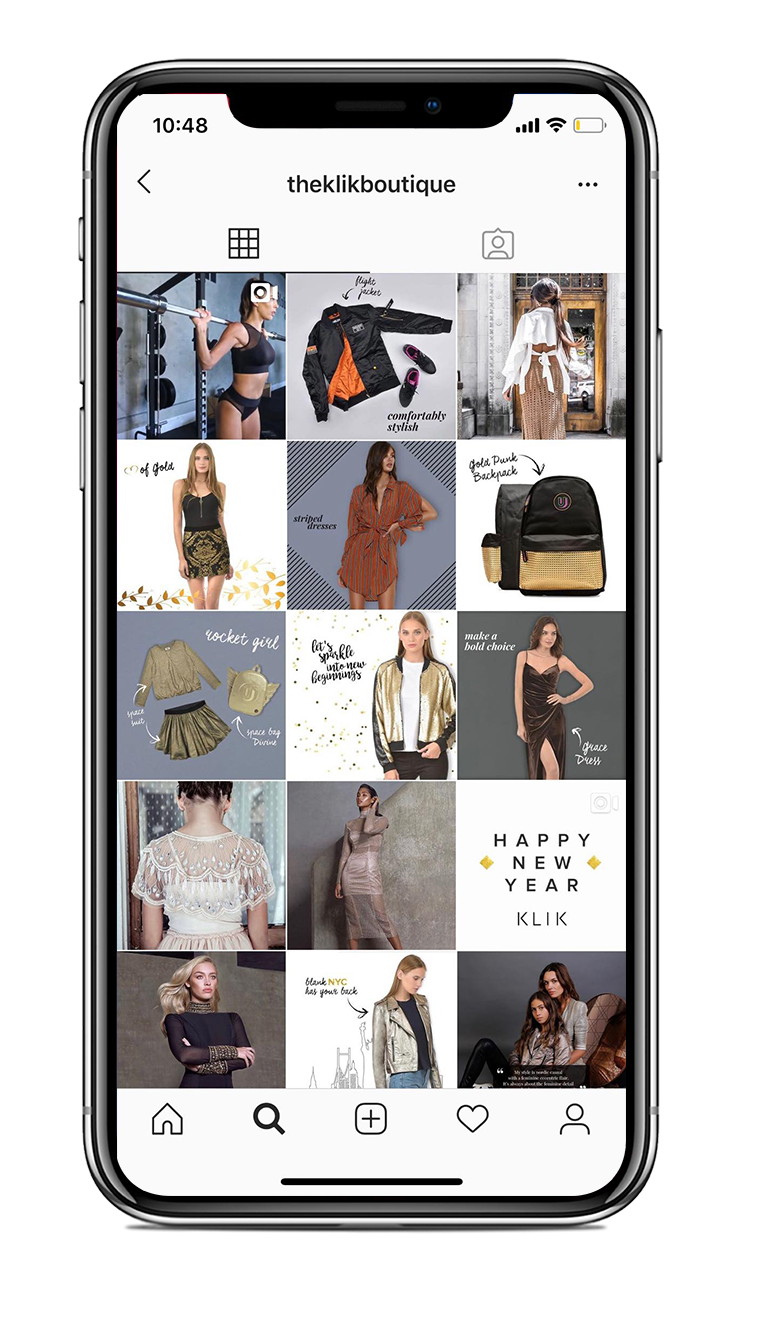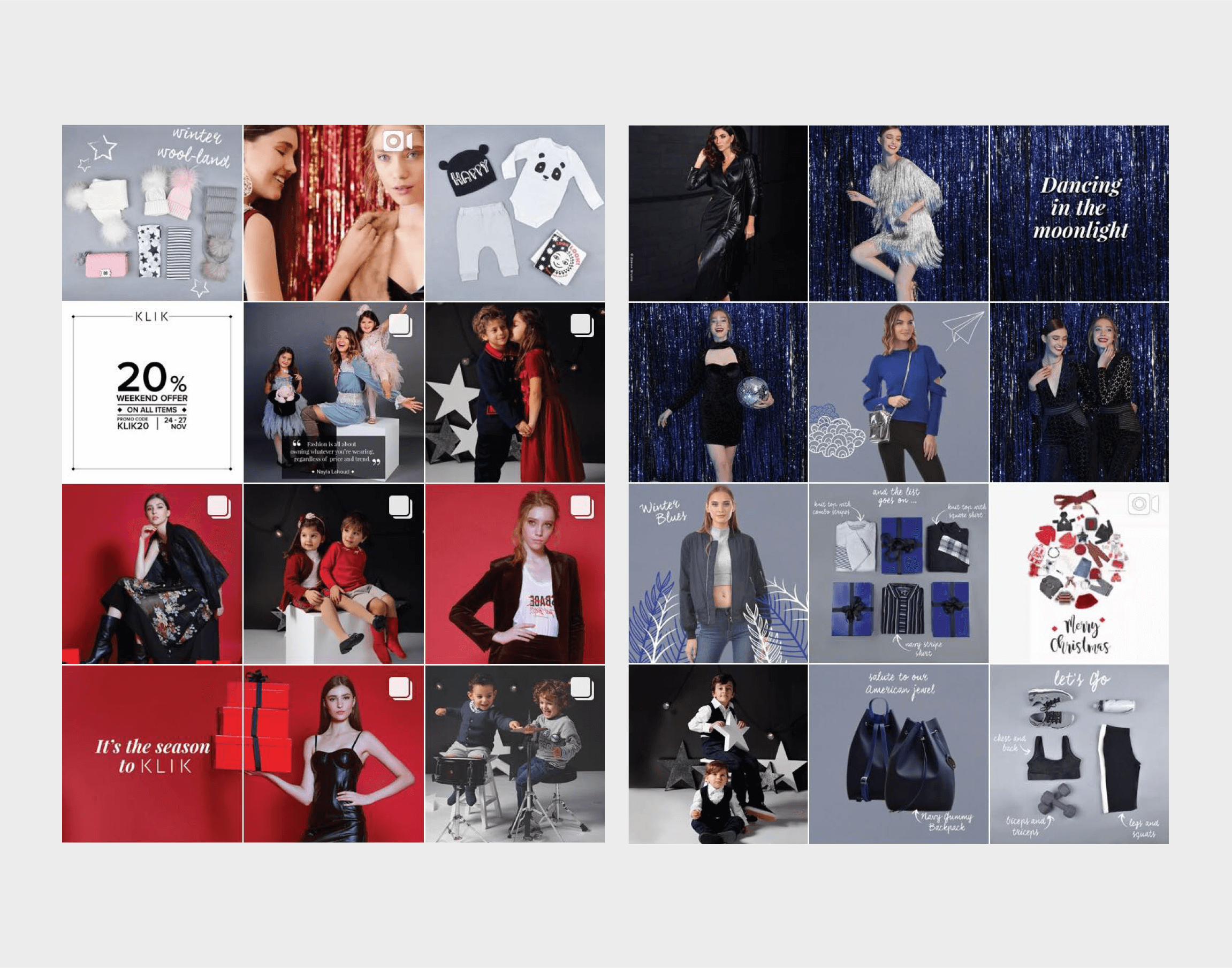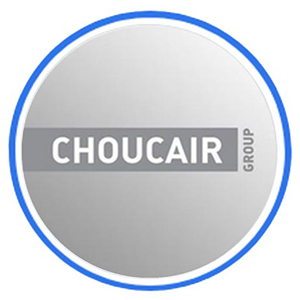 PROJECT 4 // SOCIAL MEDIA GRID
Choucair Group, a provider of interior design elements from marble to sanitary ware.
OBJECTIVE
Our objective was to render the brand more engaging and move away from the usual corporate selling communication. The brand became informative and inspiring for its audience ranging from Architects, to Interior designers and end users.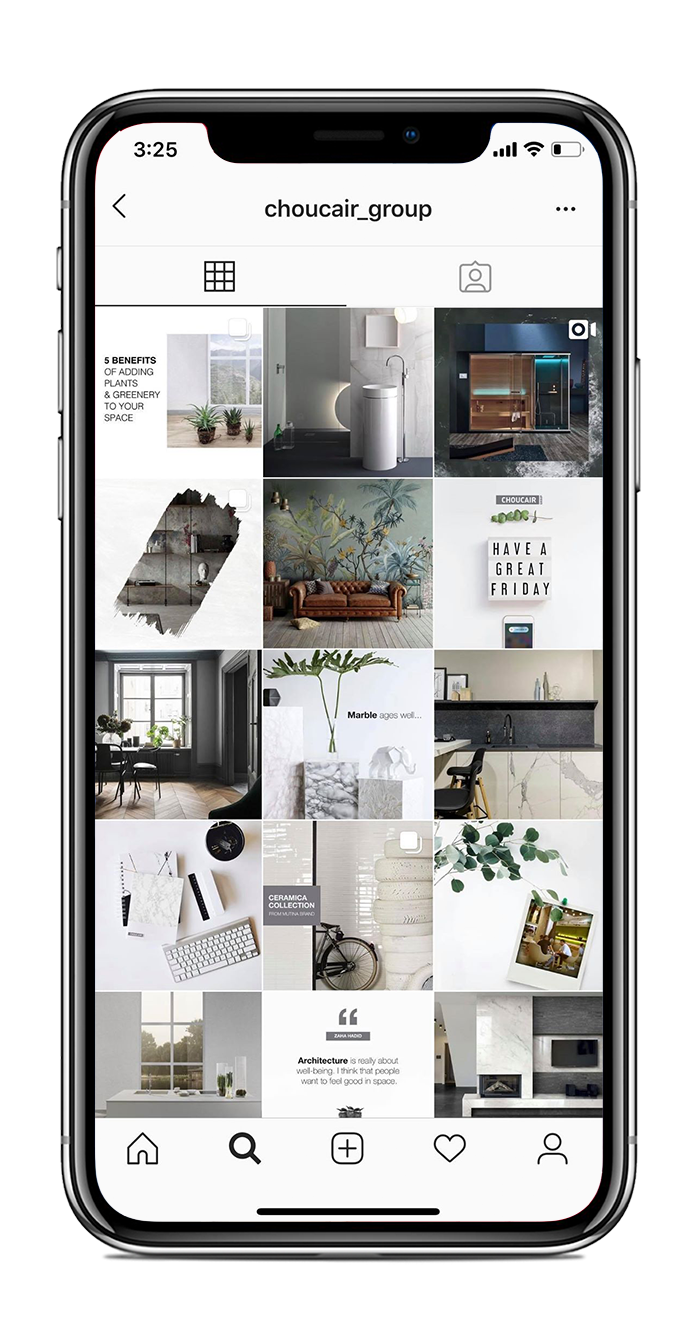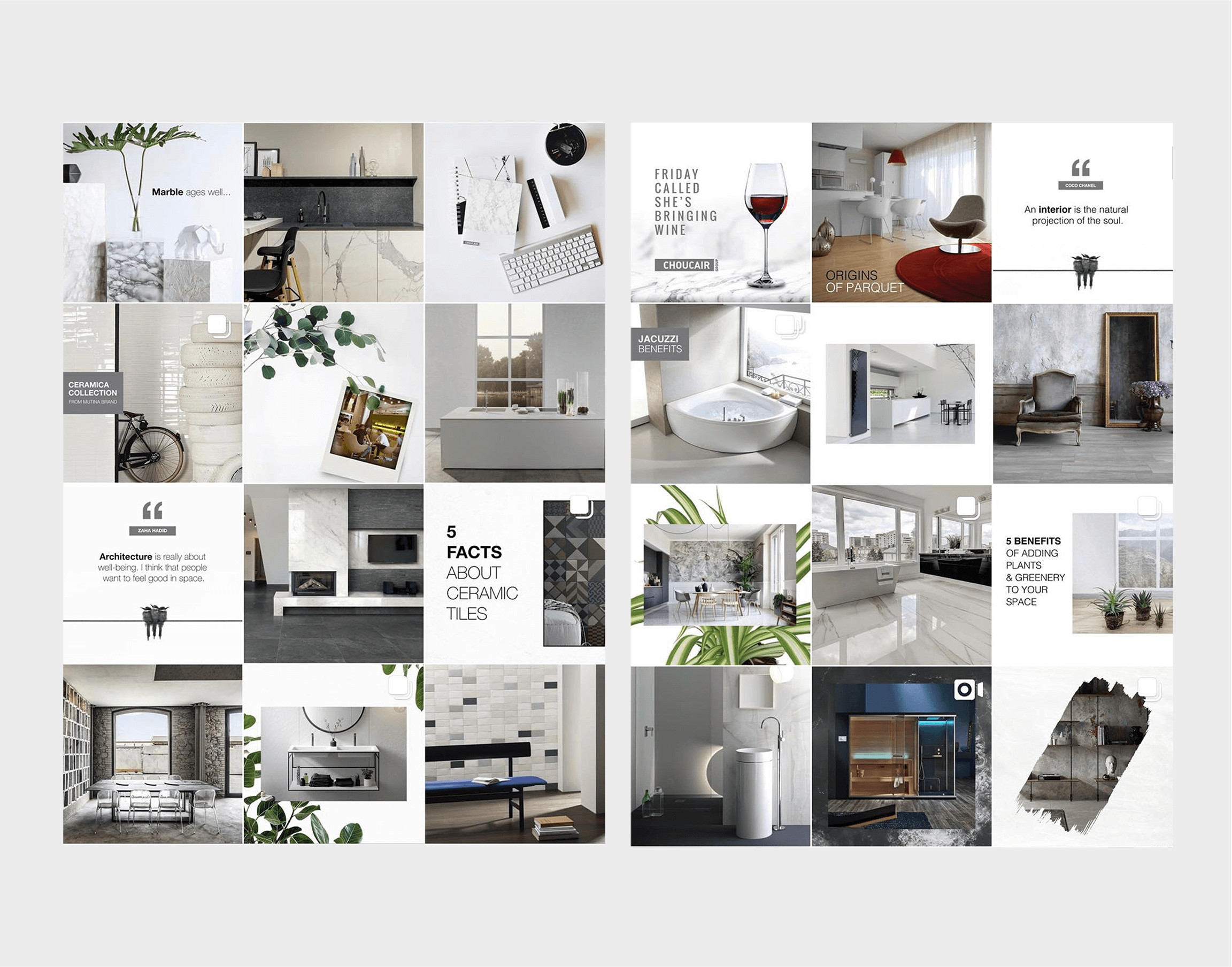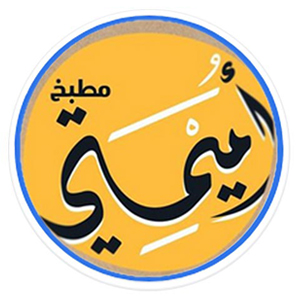 PROJECT 5 // SOCIAL MEDIA GRID
Umaymaty, a street food concept based in Riyadh and offering authentic Saudi cuisine.
OBJECTIVE
Our objective was to promote the menu in a friendly and casual tone. Emotions were a key factor to keep the Mom aka Umaymaty and her delicious food on the users' mind.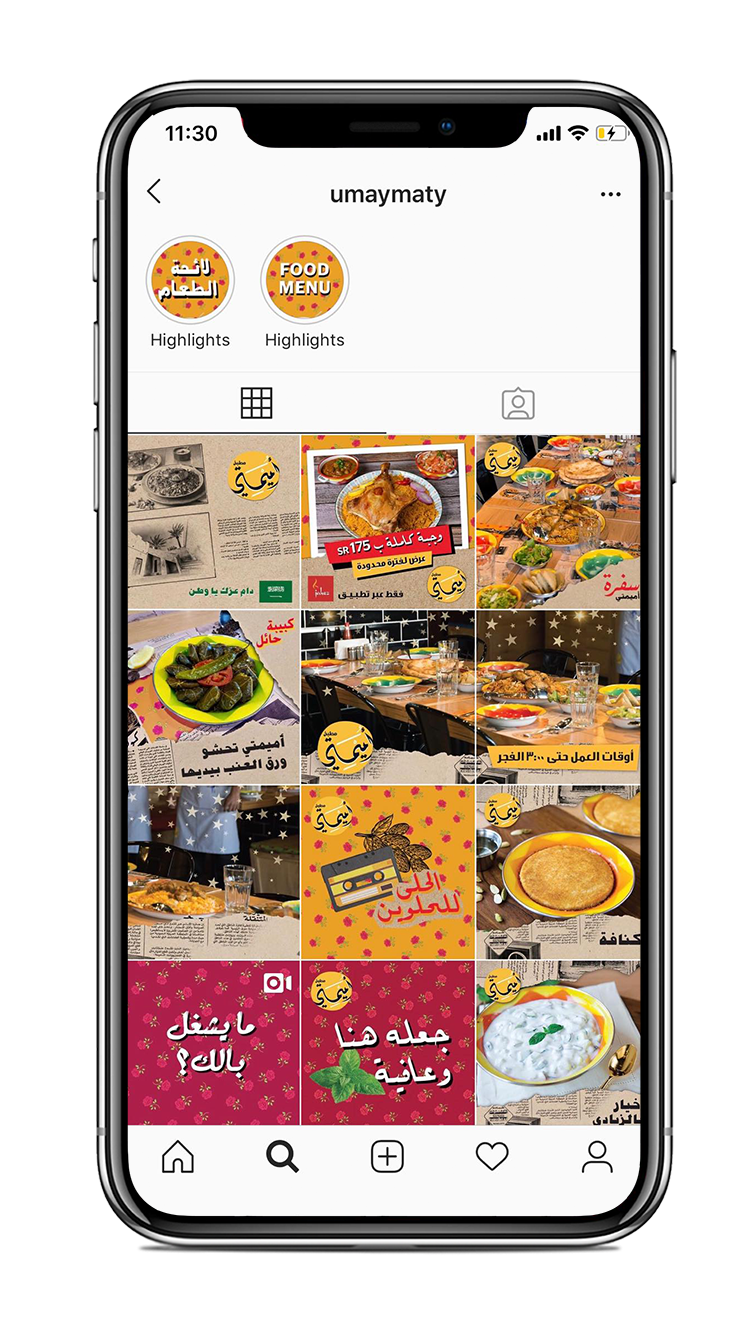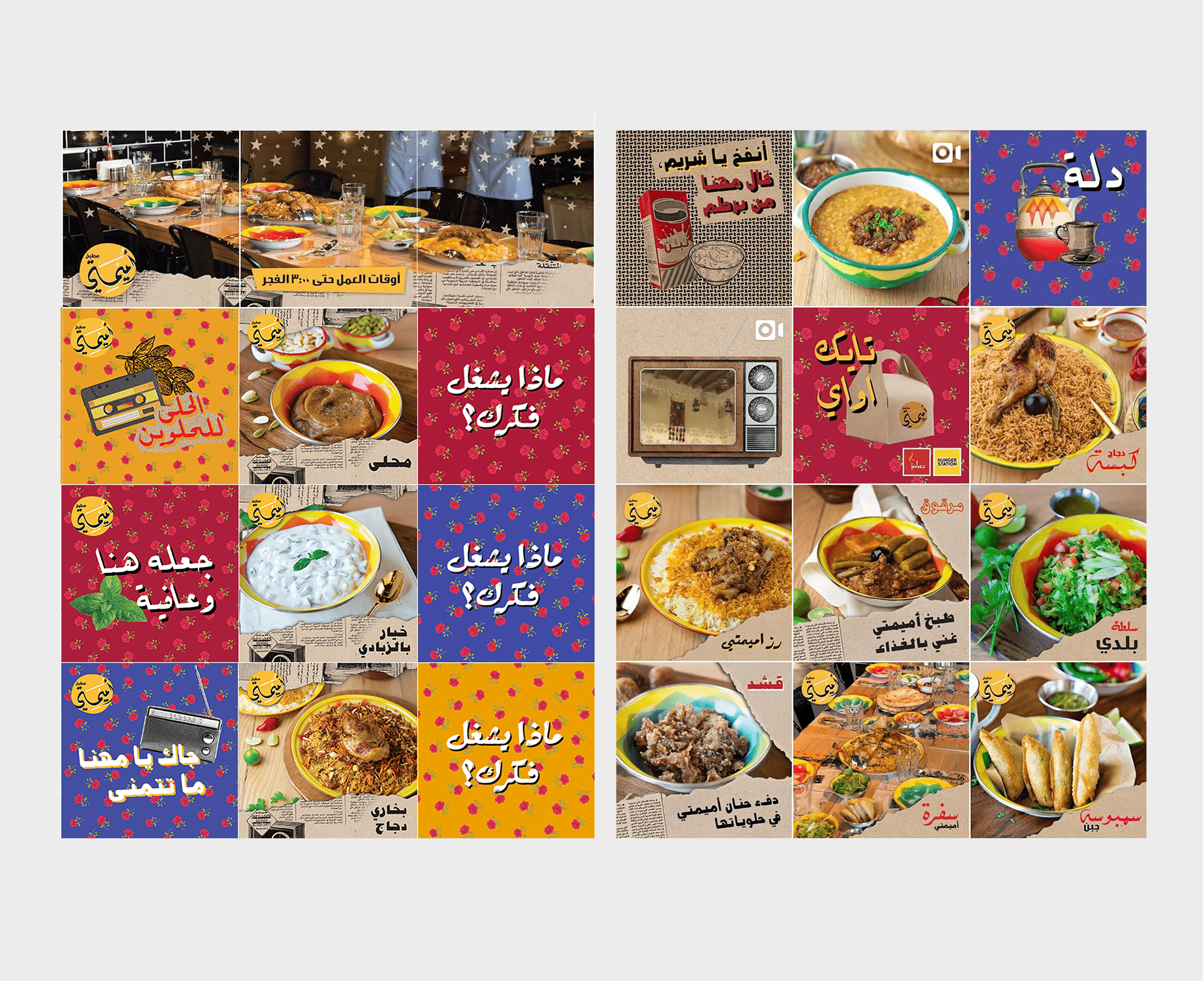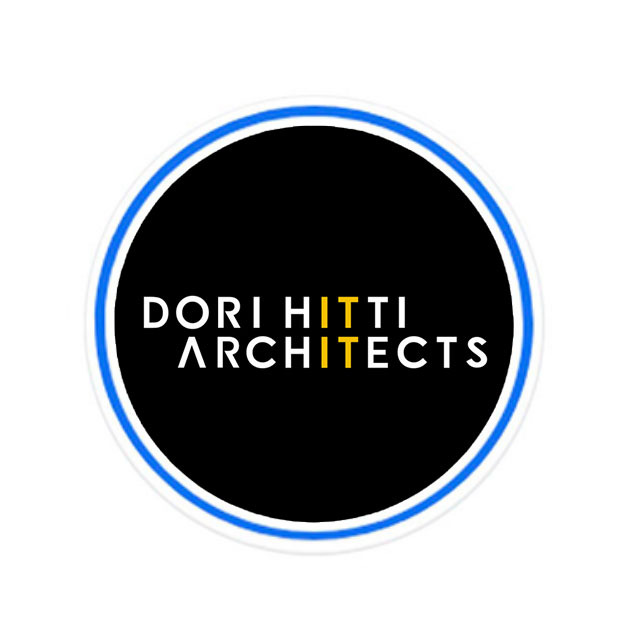 PROJECT 6 // SOCIAL MEDIA GRID
Dori Hitti Architects is well established architectural firm serving the MENA region and the global market.
OBJECTIVE
Our objective was to give the page a persona and an inspirational character. We diversified our content between inspirational quotes, projects highlights and special occasions greetings conceptually designed to fit the architecture field.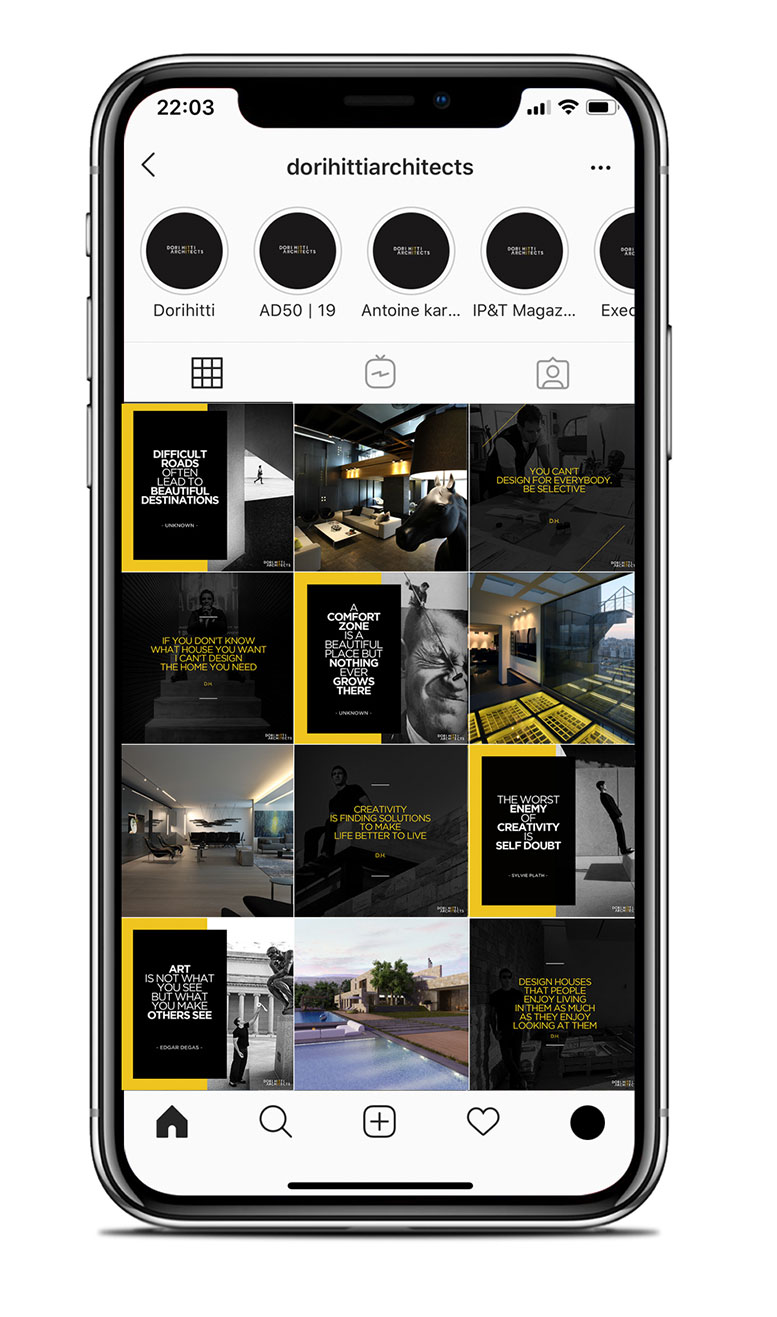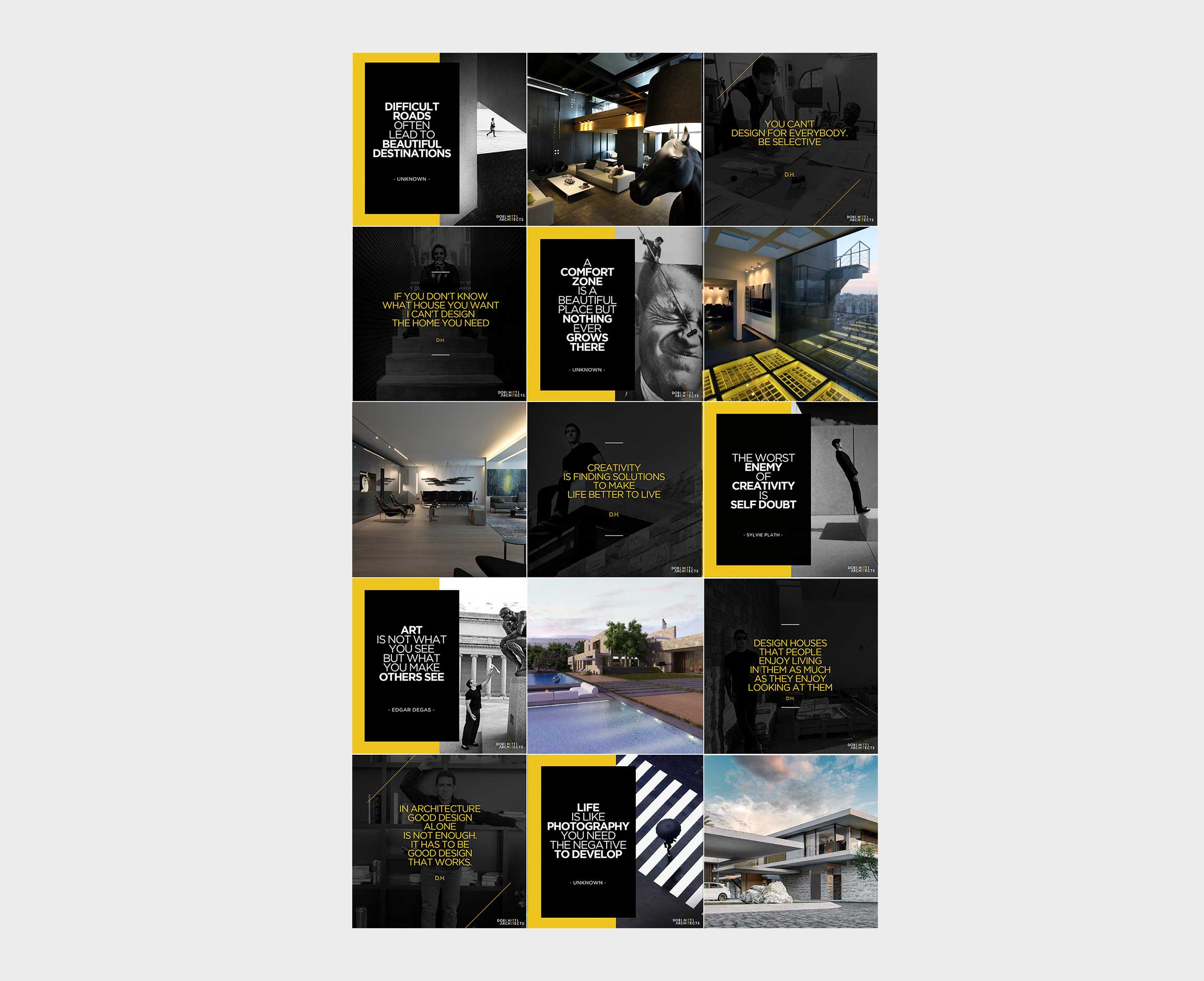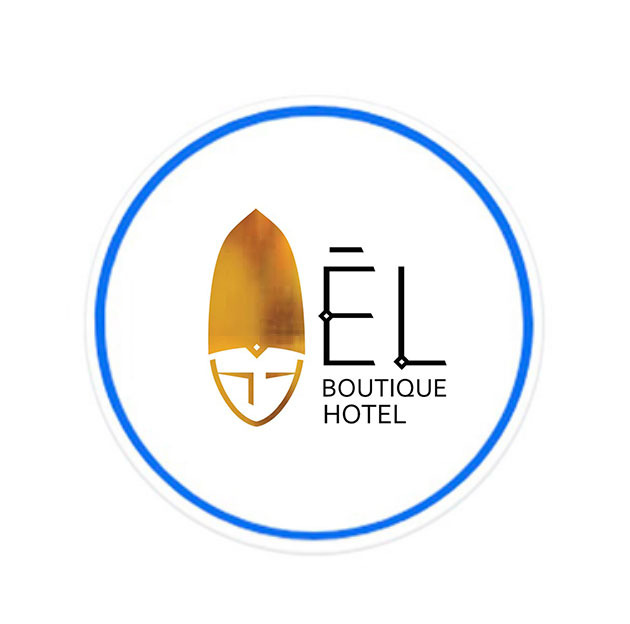 EL is a unique boutique hotel at the heart of Tyre. An old house turned into a dreamy getaway. Our aim was to promote the atmosphere and the surroundings of the hotel in addition to occasional events.
OBJECTIVE
Our objective was to promote the atmosphere and the surroundings of the hotel in addition to occasional events